Tribute Cuties, or simply - "Tributes", are derived from a similar realm as the "Fancy Cats" of CryptoKitties.
Currently, there are 74 Tribute Cutie genomes hidden in the game. Many of them have been found, but some still remain a secret!
There are multiple different Tributes and with such variety, there is quite a span of difficulty. From beginner level Tributes, like the Dalmatians, to a quite challenging Dilophosaurus.
Tribute Cuties are not tied to one specific pet type. There are many different Tributes for each of the pet type and the list is still being added to.
Below you can find a list of all of the Tributes currently in the game.
---
Bears
| Boo-Boo | Po | Ted | Umka |
| --- | --- | --- | --- |
| | | | |
| Not Found | Found | Found | Found |
| Winnie | Yogi |
| --- | --- |
| | |
| Not Found | Not Found |
---
Lizards
| Gena | The Chameleon | Tangle | Dilophosaurus |
| --- | --- | --- | --- |
| | | | |
| Found | Not Found | Not Found | Not Found |
| Lizard Scientist | Little King | Druid Raptor | Mr Blue |
| --- | --- | --- | --- |
| | | | |
| Not Found | Not Found | Not Found | Not Found |
---
Foxes
| Foxin' Hood | Fantastic Mr.Fox | Maid Marian | Juniper the Fox |
| --- | --- | --- | --- |
| | | | |
| Not Found | Not Found | Found | Not Found |
Sweeper
Not Found
---
Pigs
| Little Pig | Baby | MrPig | PigPunk |
| --- | --- | --- | --- |
| | | | |
| Found | Not Found | Not Found | Not Found |
---
Hedgehogs
| Lia | Mia | Sia | Quartz |
| --- | --- | --- | --- |
| | | | |
| Not Found | Not Found | Not Found | Found |
---
Rabbits
| CrazyHare | SirHoppity | SilentBobbie | TheEnd |
| --- | --- | --- | --- |
| | | | |
| Found | Found | Found | Not Found |
| Animatronic | Taffy |
| --- | --- |
| | |
| Not Found | Not Found |
---
Dogs
| Beethoven | Boo | Dalmation | Doge |
| --- | --- | --- | --- |
| | | | |
| Not Found | Not Found | Found | Found |
| Dogola | Eddie | Hachio | Husky |
| --- | --- | --- | --- |
| | | | |
| Found | Found | Not Found | Not Found |
| Jiff | Lassie | Manni | Marnie |
| --- | --- | --- | --- |
| | | | |
| Found | Not Found | Found | Found |
| Otis | RinTinTin | Suspicious | Tuna |
| --- | --- | --- | --- |
| | | | |
| Not Found | Found | Not Found | Found |
Sassy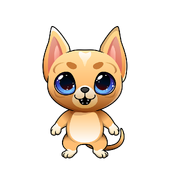 Found
---
Cats
| Bob | Colonel | Cooper | Fatty |
| --- | --- | --- | --- |
| | | | |
| Found | Found | Found | Found |
| Godfather | Grumpy | Hamilton | Leopold |
| --- | --- | --- | --- |
| | | | |
| Found | Found | Not Found | Not Found |
| LilBub | LionKing | Luna | Maru |
| --- | --- | --- | --- |
| | | | |
| Not Found | Found | Found | Found |
| Nala | Nyan | Scarface | Shocked |
| --- | --- | --- | --- |
| | | | |
| Found | Found | Found | Found |
Snoopy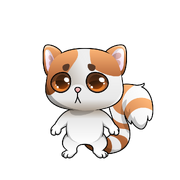 Not Found